Innovation Assessment
How do I grow faster with less risk?
Honestly, we would have to get to know you to be able to answer this question, as every organization and situation is unique.
However, after developing a framework built on the last 100 years of peer-reviewed science in Innovation Management and assessing over 5,000 organizations in 105 countries, we can statistically say that with our help, combined with a deeper understanding of your organization (as we reference it, assessing the innovation iceberg), we can help you increase your EBITDA by 35% and grow by 22%. This work starts with an assessment that generates in tangible recommendations and unveils deeper insights than meets the eye.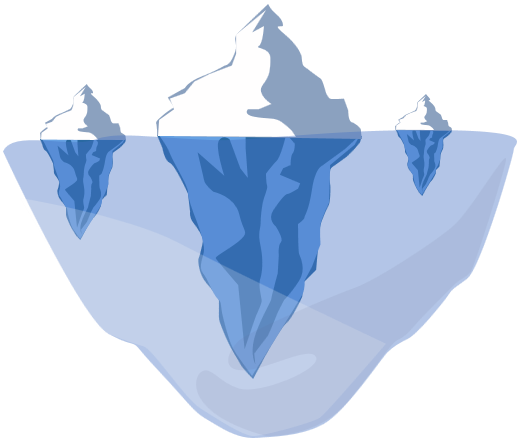 How?
We map your organization´s aspiration for innovation against your ability to execute on it, in the only ISO compliant 360-degree assessment tool on the market, InnoSurvey®. The assessment sample includes external stakeholders, management, and employees. The assessments are typically complemented with in-depth interviews and two workshops.
The assessment is presented with benchmarks and tangible measures to act upon. Typically, a re-assessment is done in 9–12 months thereafter to verify the success and map the progress. It is common to assess multiple units such as sites, business areas, teams, and subsidiaries in order to be able to contrast between, as well as highlight, the best way of working. The assessments are comprehensive, deep and highly action-oriented. The full innovation assessment boils down into a tangible metric called InnovationIQ, which is a score between 1 and 100.
Result
In two to eight weeks, you will have
A detailed report; misalignments, critical blockers and strengths to build on
Tangible recommendations on how to use your resources more wisely
Compare and contrast analysis between different units/teams/divisions
An understanding of what's accelerating innovation and should be spread across the organization as good examples
A common language for innovation
An Innovation dashboard of your metrics, including an InnovationIQ