Sustainability-Oriented Innovation Assessment
How Can We Get Better at Innovating for Environmental-Sustainability Benefits?
The urgency and importance of the sustainability imperative faced by all humanity needs no introduction. Whole production and consumption systems must be totally transformed within the next decades. To meet this great challenge of our generation, we must harness our collective ingenuity and energy to innovate solutions that solve many sustainability problems. These crucial endeavors cannot be left to government or nonprofits – the contribution of the private sector is absolutely essential if we are to achieve the transformations that we need, at the scale we need, and in the short time frame we have left to do it.
Sustainability-Oriented Innovation (SOI) and its relevance
Sustainability-orientated innovation (SOI) – also called green innovation or eco innovation – is any innovation undertaken for either the primary or secondary purpose of achieving environmental- sustainability benefits. SOI includes innovations undertaken to lower resource or energy consumption, lower GHG emissions or other forms of pollution, implement circular or restorative business models, protect biodiversity, etc.
If innovation is to play a big part in finding solutions to our global sustainability challenge, then we all need to get better quickly at this special type of innovation that will yield the real sustainability benefits and improvements our planet and society so desperately need at this time.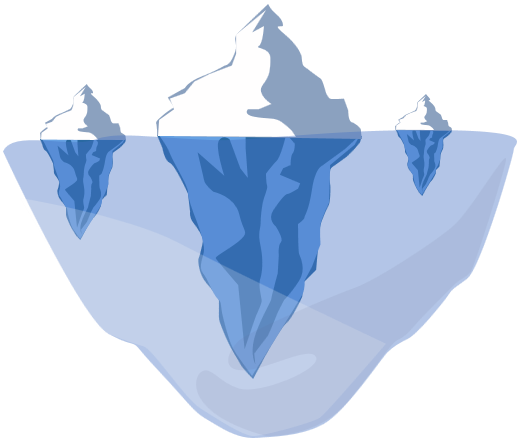 How?
What is SustainnovationTM and how does it complement InnoSurvey®?
Innovation in general is not easy, but succeeding at sustainability-oriented innovation (SOI) requires even stronger innovation capabilities in several areas.
InnoSurvey® offers a powerful 360-degree assessment of an organization's innovation capabilities in general. SustainnovationTM is a unique new innovation-assessment tool that drills down to the specific innovation capabilities needed to yield sustainability benefits. It tests for what sustainability benefits have already been realized, which barriers still stand in the way, and where a company is on its overall journey to become a true agent of change in the area of sustainability innovation.
Will it help our company get better ESG ratings?
SustainnovationTM is not another corporate sustainability-assessment or environmental-sustainability (i.e. the E in ESG) ratings tool, of which there are many already. SustainnovationTM is a new innovation assessment tool that helps companies understand how to get better at innovating for the types of outcomes that do get measured by typical environmental-sustainability assessments. In addition, some of the innovation practices measured by SustainnovationTM (e.g. circular business model innovation) may be directly relevant inputs for some reporting regimes.
How does SOI fit in with environmental-sustainability mandates set by governments?
As public pressure mounts on governments, they are setting ever stricter mandates for environmental sustainability. Only companies that have the ability to do innovate towards these outcomes, in other words are able to do SOI well, will be able to successfully overcome the major challenges posed by such new mandates in the industries they affect.
What are the typical triggers for companies to invest in their SOI capabilities?
In this general climate of concern, most organizations hopefully already recognize the urgent need for improving their processes and products to be more environmentally sustainable.
However, particular events may spur companies into improving their SOI capabilities and performance:
A change in government environmental regulations that mandates major changes to a company's products or operations
Adverse media attention for environmental performance and/or direct challenges by shareholder activists who demand improved environmental outcomes
Increased priority attached to environmental performance by large institutional shareholders (in the case of public companies) or major family shareholders (in the case of private companies)
A poor rating on an environmental report or ESG rating that immediately makes the company less attractive to investors
How does the assessment work?
We look at your organization's aspirations to do innovation that yields environmental sustainability benefits against your relevant innovation accomplishments so far, and within your overall innovation context. We determine the main drivers for your SOI efforts, including relevant government regulations and funding. We assess your innovation SOI capabilities and practices across 12 practice categories such as Leadership, Organization and Culture, Creativity and Design, Stakeholder Engagement, Product Lifecycle Impact, with all practices tested being highly specific to SOI. This allows us to compute a maturity score that will show you where you are as an organization on your SOI journey, depicted as progress against our proprietary 4-phase SOI Maturity Model. We furthermore assess your main barriers and roadblocks to making further progress at SOI so that they may be addressed openly by your senior leadership.
Respondents should include management, and employees, as well as external stakeholders. The assessments are typically complemented with in-depth interviews and in-person (or virtual) workshops.  It is advisable to assess multiple corporate groups such as geographies, product lines, business units and/or subsidiaries in order to be able to contrast between, as well as highlight, the best way of working. The assessments are comprehensive, deep and highly action-oriented.
Result
In four to eight weeks, you will have:
A report detailing SOI drivers, capabilities, and remaining barriers or roadblocks
A single maturity score and indicator of progress against the four maturity stages on the SOI journey
A comparison between different units/groups/teams within the organization
A tangible list of strengths to build on, and areas in which to improve
A recommended SOI dashboard to track and drive progress against
Taking this assessment will not only provide organizations with the language and terminology to have constructive conversations about SOI, but also create much greater awareness of the specific capabilities needed and the typical roadblocks that need to be overcome in order to innovate for sustainability